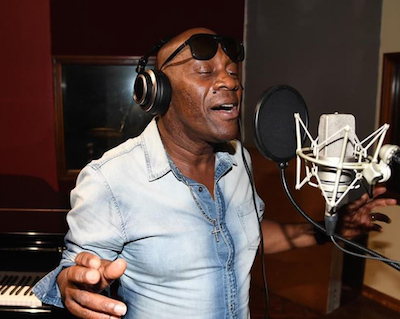 Reggae singer George Nooks remains confident he will be vindicated when his trial to answer to charges of illegal possession of cocaine and perverting the course of justice begins on July 27th.
"We're quite confident, we believe in the innocence of our client in this matter. He has given us clear instructions and we're prepared to defend him to the best of our ability," attorney-at-law Donahue Martin told Loop News.
Accompanied by his lawyer, the singer appeared in the Kingston and St Andrew Parish Court in Half-Way Tree on Thursday.
In October 2020, Nooks was charged by the narcotics police following a ruling by the director of public prosecutions in relation to an incident which occurred in April 2019. Allegations are that Nooks tossed a plastic bag containing a "white powdery" substance to the ground when police officers conducting a narcotics operation approached him.
Nooks was taken into custody and it is further alleged that while being processed at the narcotics headquarters, he got hold of the bag and swallowed the contents.
This is not the veteran singer's first time facing the court on drug-related charges. He was found not guilty in a separate case of breaches of the Dangerous Drugs Act in May 2019.