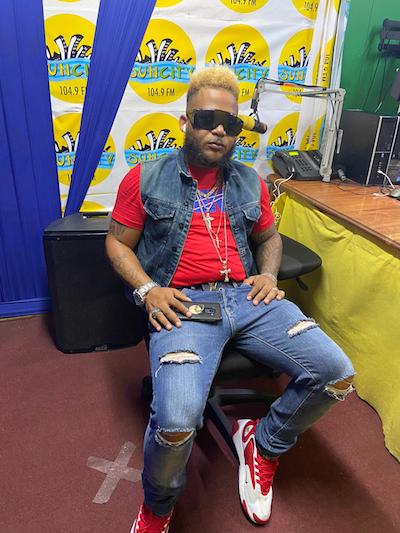 Dancehall artiste Gaps 7 G is generating a big buzz with a get-money anthem dubbed 'Di Benz', produced by Crushdem Records. Released in July, the single is now available on all digital download platforms, and is blowing up FM radio all over the island.

"Everybody love the song, children ah sing the chorus in my community. The girls dem love the image in the video, my fashion style. Gaps 7G is  unique, I bring something fresh to the game with a bit of New York favour.. and a bit of Jamaica flavour. Right now, the ting up," the artise whose real name is Paul Cardoza Jr., said. 

He got the unusual monicker Gaps 7 G to represent his futuristic flow. 

"My friends call me  Gaps…so I addED Gaps with 7Gs… then they came out with 4g.. now 5g.. so using 7g is taking it to another level," he said. 
He grew up Gutters, Old Harbour, St. Catherine before migrating to live in the United States at age 10. He went to Campus Magnet high school in Queens, New York (formerly Andrew Jackson high school) which is the same alma mater as rapper 50 Cent.   
He acquired an associate degree in Liberal Arts, majoring in Physical Education.

"I need about 20 credits to get my Bachelor's degree, but due to work, had to put it on pause," he said.

Once he graduated from high school, he began to experiment with dancehall music, recording his first song, 'Clean Stamp' featuring Jonnah. Then when he recorded the popular, 'I'm Owwtt'.
"I started to take music more seriously last summer, 2019 after doing a video for 'I'm Owwttt', and 'New Tingz' featuring Shellinz. The people gave me such a a great feedback, I wanted to just follow through with it," he said. 

He has continued to finetune his craft and now he believes that his style is ready to hit the global stage.
"My music style I would say is somewhat unique. I have never really tried to imitate any other artiste's sound or flow, but I do look up to Vybz Kartel as a top artiste in the game. I have never really performed in Jamaica before.. passed by couple local parties and did a few songs…that's about it,  but as the career grows, I will hit a local stage soon," he said.