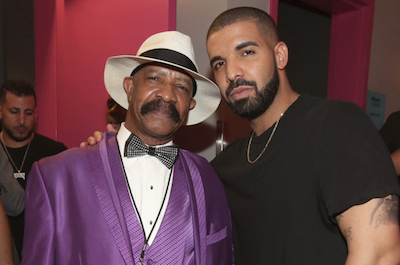 Dennis Graham, the father of Canadian rapper Drake, is offering a $1 million JMD reward (approximately $6700USD) to anyone in Jamaica who fork up information that can lead to the recovery of a stolen chest.
"We will not prosecute whoever returns it unopened. It does not contain anything of monetary value, Just sentimental value. Please email auntyflochest@gmail.com for drop off location and arrange of payment.NOT AN APRIL FOOLS JOKE!!!!!!!!!!!!" he said in an Instagram post yesterday.
But it was no April Fool's Day joke apparently because he put up $1 million for the chest which apparently has sentimental value.