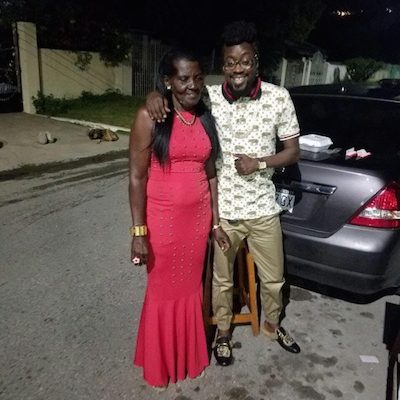 There was high drama at the graveside of Beenie Man's mother on Sunday as the entertainer fainted suddenly and had to be ushered away by four men. 

Eyewitnesses said that Beenie Man appeared to be overcome by emotion as he saw the casket being lowered into the cold muddy ground at the  all-white farewell event. He fainted. 

As he was being ferried away by four men, the mourners wept openly and the palpable raw emotions spiked as some wailed and screamed. 
Beenie Man's mom, Lilieth Sewell reportedly suffered a stroke in July 2020, and was hospitalised for some time. After she was discharged from the University Hospital of the West Indies, she did a few weeks later in September. She was 63.

 The King of the Dancehall recently announced that he was building a community centre in his hometown of Waterhouse which is to be named after his mother and grandfather.