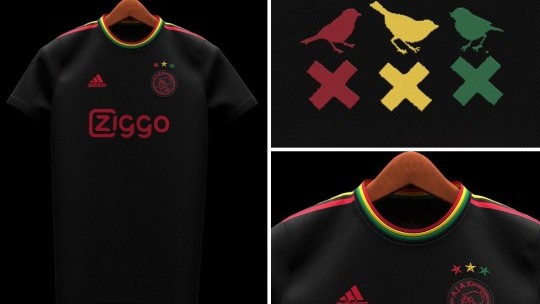 Dutch football club Ajax has been ordered to alter their popular 2021-2022 'European' third kit to comply with UEFA Equipment Regulations.
The kit is inspired by reggae legend Bob Marley's hit single Three Little Birds.
The insignia including three birds was banned, as it is not deemed a club logo, logo clothing sponsor or sleeve sponsor.
News of the third kit went viral, immediately selling out once released.
Three Little Birds has been dubbed the unofficial anthem of Ajax, with fans singing the song at every game for over a decade.