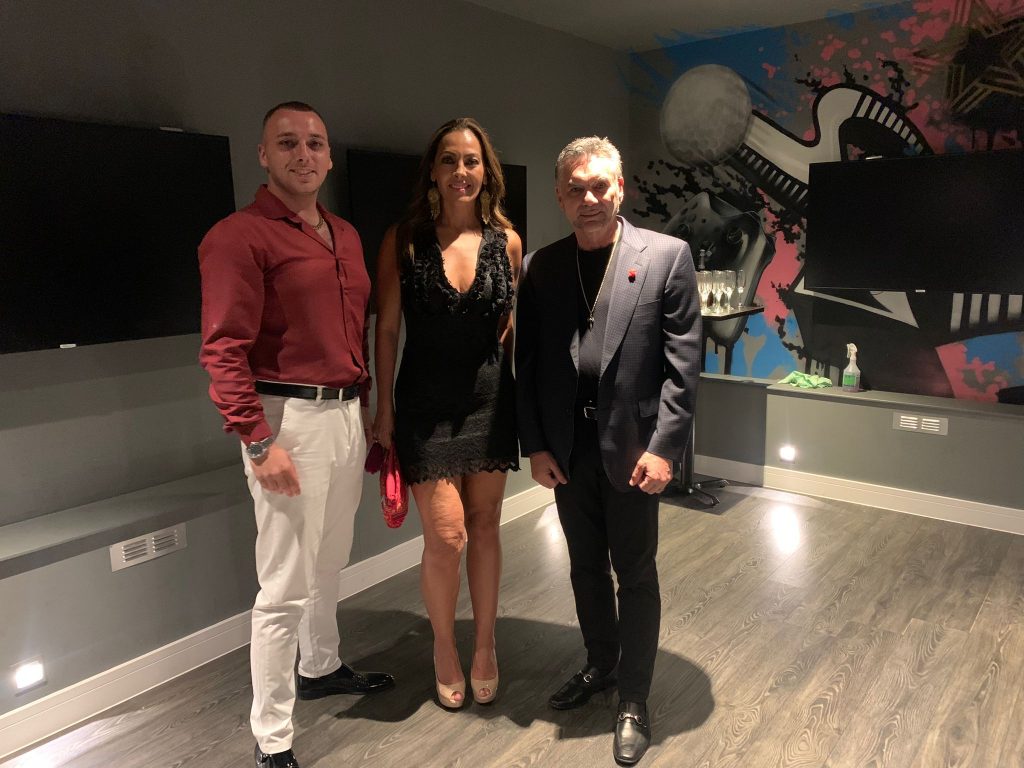 El Gringo Records boss dancehall producer Reece Dry has just finished a U.K. tour with Italian Mafia Boss Michael Franzese who has been telling tales of his life to educate youths about the perils of a life of crime.
"Being a part of Michael's tour was very special and interesting, I believe the U.K. will never see the likes of him again, a real life Mafia Boss live on stage sharing his life story, we brought him over to tell his life story, it's just entertainment, " the Coventry-born producer Reece Dry said.
"This is a positive story for the youths, Franzese turned his back on crime so he could live a normal life with his family and he lives to tell his tale. It was a positive show, with a positive message, he walked away from a life of crime for the sake of his family and there is something to learn there. I learnt a lot from my time with Michael, everything from business to simple life morals," Dry added.
At one time, former American crime boss Michael Franzese, a caporegime in the Colombo crime family, was ranked #18 of the most powerful and richest mafia bosses.
The tour attracted so much attention well-known Mexican news anchor and journalist Veronica Del Castillo flew to the UK to attend the tour finale in Essex.
"One of the most fascinating stories was when Michael was at the height of his career bringing in 8-10 Million Dollars per week. mainly from a Gasoline Tax scam, making him one of the youngest richest and most powerful mafia bosses in America. Michael had jet planes, helicopters and mansions across America," he said.
El Gringo Records, based in the UK, has been making waves in the local dancehall market with songs such as reggae artiste I Noah's 'Million Plane' and trap-dancehall song Rich Badness on a trap dancehall style beat with Tuggawar and Jah Tee. Now, Reece Dry is seeking to expand the independent label's portfolio and reach.
"I want to bring entertainment from Jamaica to the UK, cause bringing events and acts to the U.K. is something that will be part of El Gringo Records' main goal as we enter the second part of the year," Reece Dry said.
"And this will definitely be a big thing for us in 2023 as we will want to be bringing some headline artists over to the U.K. to perform."
Reece Dry, an actor in his former life, once played a member of the Russian mafia in a UK show called Gatwick Gangsters, but for him, this is strictly business.
"This is just the people I work with, they have fascinating stories, I also help manage Juan Pablo Escobar (Pablo Escobar's son) as well as the former head of the Cali Cartel (William Rodriguez Abadia). I became the 'go to guy' when it came to these people, and that's how I got to work with Michael, these people have a big audience, and it is big business all round," he said.
Later this year, Reece Dry will be releasing a new single with Jah Tee that tackles the real life struggles and poverty in Jamaica.
"El Gringo Records is doing big things this year," he said.