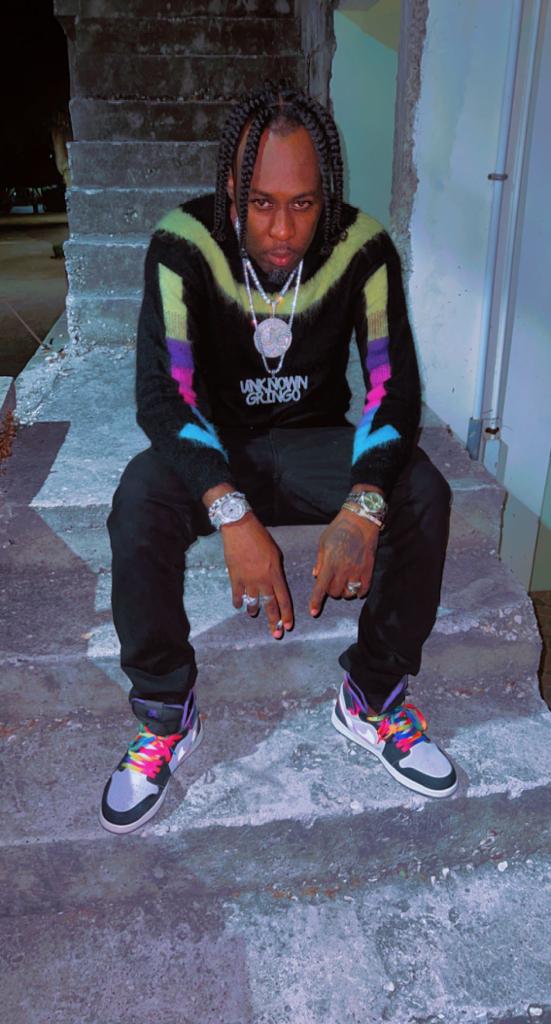 Montego Bay-based artiste Unknown Gringo recently shot the visuals for his latest single, 'Struggles'.
The song is a departure from the artiste's usual fare of trap-dancehall songs which revolve around themes of trigger-pulling, hustling and girls.
"The song is getting a lot of airplay on IRIE FM, Zip and other radio stations. The audio is also doing well on the VEVO. This song tap into the struggle and the heart ache of the people who know what it means to struggle to achieve their dreams," he said.
The Struggle single was released on Audiomack on the Desconocido label.
In the meantime, the Tank Up singer is pleased to have surpassed a major milestone in his career as he has racked up over one million streams on popular streaming platform, Audiomack.
"The pandemic did slow me up a lot, I lost a lot of shows and now things just gwaan warm up again so it is great to know that people are feeling my music and my streaming numbers are strong," Unknown Gringo said.
The milestone coincides with the release of his new single, Area Code, which was released on the Desconocido Music label two weeks ago.
"I will be shooting the visuals for the song next week because the feedback has been so positive on social media, big ups to my fans for reposting the link online, the song has over 7,000 streams so far," he said.
He is booked to appear on a show called Stunt Madness on August 21 at the Trelawny Multi-Purpose stadium alongside artistes like Shane E.
Unknown Gringo used to go by the name 'No Face Unknown', and wore a mask when he scored a popular hit with the single, Tank Up. The deejay, who was raised in Flankers, made his Reggae Sumfest debut in 2019, a performance which he says earned a new fan base and increased his following. He is not booked to appear this year.
"Next year, mi ah go ready fi dem, mi just ah go activate some new songs fi the new year," Unknown Gringo said.
He is putting the finishing touches on his The Return of the Unknown Gringo, EP which will stray from his hardcore style.