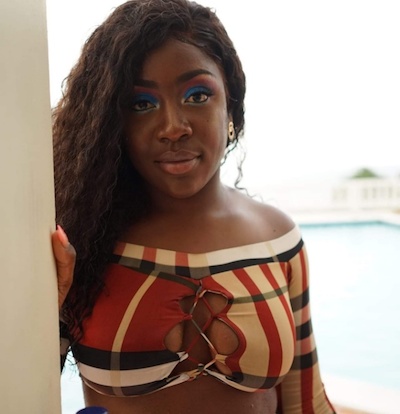 WRITTEN BY
KIMONE CUNNINGHAM
Tsahi Shara McLeod (born May 04, 1991), popularly known as Tsai, is a female Jamaican musical artist. Tsai Hails from the Gem of the Caribbean and home of the Fastest man alive Jamaica she grew up in the parish of St. James, Liliput District. She was attending St. James High school when she got Pregnant, but that didn't stop her. Tsai, then started to attended William Knibb Memorial High school to finish her education.
Tsai worked as a Chef at Secret Resort and spa until she migrated to the United States of America. She then found joy and comfort in music which she was passionate about.
"The radio was always on so I would consider music to be my best friend." "Playing the Conga drum at Howard Cook primary school is still one of my favorite instrument", says Tsai. Tsai is in the field of nursing and stated with satisfaction that her life would be incomplete without music. "I want it all !" she exclaim, "it's important to finish school and be the best female artist I ought to be."
Being artistic, she enjoys different genres of music like dancehall, Reggae, Pop, and Hip hop. Tsai says she would like to collaborate with artists such as Vybz Kartel,Shensea, Sizzla, Rihanna ,DJ Khaled and so much more prolific artists .
Tsai has proved to be energetic performer smashing stages with her unique style ,flow and different sounds ."I aim to be a international super star and also give back to the music community in anyway possible," Tsai has amazed audiences with her new hit single Teddy released October 1st produced by Wanted Iconic Records , she has worked with different record labels and is currently working on two new singles; Ambition, produced by Koloni One records production and Top Choice, produced by Real Friends records.
Tsai started recording music in 2017 but has love and been an artist all her life.
She released her new single titled "Ambition", produced by Koloni One Records production on the Elevation Riddim, last Friday July 19th .
"I AIM FOR THE STAR"