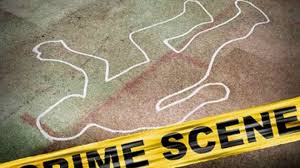 Oneil Ford, the prime suspect in the murder of the Calabar coach, Nicholas Neufville and a 19 year-old female on Valentine's Day last month was gunned down in a dramatic daylight shoot out with cops at the Portmore Mall.
Senior superintendent Stephanie Lindsay, Head of the Constabulary Communication Unit, confirmed the shooting.
"We understand that the Major Investigative Division and officers from St. Catherine South were doing follow ups on the double murder on February 14th when they went to a location and made contact with the prime suspect who opened fire on the cops. There was an exchange of gunfire, and the suspect was shot," Lindsay told Loop News.
The suspect was pronounced dead at the Spanish Town hospital. A firearm was seized and "evidentiary material that linked him to the double murder" was also found.
"The material will be further analyzed but the man had been on the police radar for some time, and he had been wanted in connection with the murder of a shopkeeper in December 2020," Lindsay said.
The bodies of 38-year-old Neufville, who police confirmed resided in Waterford, Portmore, St Catherine, and a woman identified as 19-year-old Raheima Edwards of Passagefort, also in Portmore, were found on February 15th in an open lot in the vicinity of Exchange Avenue and Dyke Road in Portmore.