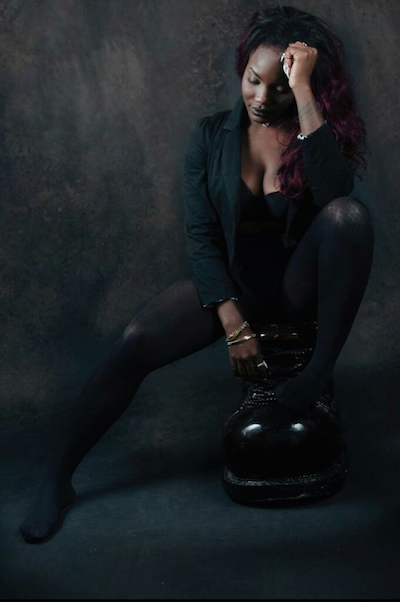 Ultra-talented dancehall artiste Sha Quan has dropped a remix on the popular instrumental of  "Don't Rush" by U.K. rap duo Young T and Bugsey. The song, which was released last week, has been popping up on several local mixtapes. 

"Well, I heard the original version of the song and the instrumental caught my ears during the popular #DontRushChallenge. Everytime I heard it, I got excited, and then I decided to do a song representing the females of this country who as single mothers, hustle and make the ends meet," the artiste whose real name is Roxanne Genius, said. 
The popular #DontRushChallenge began with Toluwalase Asolo, a 20-year-old business management university student at the University of Hull, who tweeted an 86 second video with she and her seven girlfriends changing looks while passing around a makeup brush used as a metaphorical baton. The video went on to amass over 2 million views. 

Sha Quan hopes to go viral as well, and vowed to take her music up a notch during this Covid-19 battle which has devastated the cottage businesses and enterprises of thousands of single mothers. 

"I have been running multiple businesses from making unusual steering covers and stylish head boards to running  my own clothing store. This COVID-19 pandemic has destroyed several businesses, but as Jamaicans, we have to be innovative and find new ways to survive this economic disaster," she said. 
Seven years ago, Sha Quan was a member of GSP (Gully Side a Peppa Dem), Mavado's fledgling dancehall group. She scored her first hit with a brilliant feature on the Mavado combination hit, 'Murder', which hit the top five of the BBC 1 Xtra dancehall charts. At the time, she generated a lot of attention for her sexy, breathy vocals and her dancehall flair, edgy outfits and unique fashion sense.

She is currently recording singles with Team Steel Music, Chase Mills Records and Icon Entertainment.
Born Roxanne Genius on March 14, 1992, she grew up in Stony Hill, St Andrew, and is a past student of Oberlin High School. She officially started doing music in 2008 where she recorded a number of songs for Voiceful Records and did a few collaborations before inking a deal with Mavado's label.