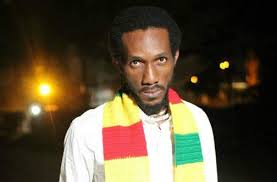 Reggae artiste Ras Bogle is generating an incredible buzz with the uptempo inspirational song, 'Overcome', that advocates hard work and perseverance to overcome everyday obstacles.
"This song is perfect for the time we are living in, it uplifts the spirit with words of hope , I keep hearing the same comments from different people in different countries: 'the riddim is joyful', 'keeps you dancing' etcetera. The video came out at the same time as the song and at a time when the world needs a message like this: overcome!" Ras Bogle said.
The single, Overcome, was produced by Top Klass Entertainment and Zahaira Records, and is distributed by VP Records. The song was officially released on all online download platforms on March 5th, along with visuals.
"I ma getting the biggest feedback from this song locally, and from Philadelphia and New Jersey in the United States, dem like the message, the uptempo riddim, the whole package and it is creating some opportunities for me to perform when the world is ready to open up again for business," he said.
In 2014, Ras Bogle scored a major critical and commercial success with his single, Woman Of The Year.
A follow-up single, We Got Love, established him as one of reggae's exciting new voices.
Ras Bogle (given name Hemrick Troy Bogle) is from the Tower Hill area of Kingston but grew up in Portmore, St Catherine. He played the trumpet and the bass horn in the St Jude's, Tivoli and Magnificent Troopers marching bands before kicking off his recording career six years ago with the song, Shi a Bawl.
In 2016, the entertainer released an album 'It's My Birthplace' which featured songs such as 'Jah Love Remain the Same', 'Hard Road' and 'It's My Birthplace'.
"The album did reasonably well and helped me to establish a fan base in countries like St Maarten, Ghana and Kenya. But right now, I am working on mostly new singles," he said.