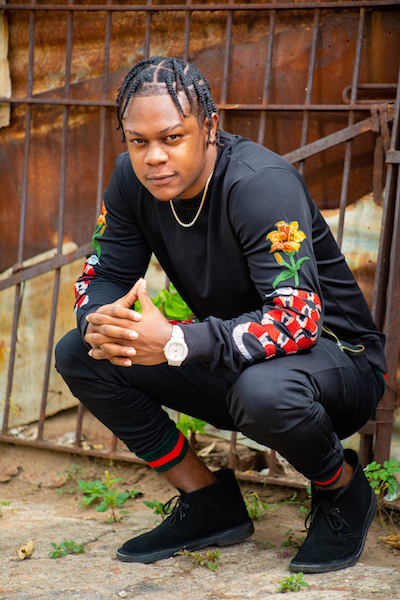 With the lyrics to 'Dem Gyal Yah Wicked' still on the tips of our tongues, Nvasion has released yet another banger entitled 'Money Call'. The single produced by Estate Entertainment has landed on 'Dancehall Official' playlist on Spotify alongside Alkaline 'Total Murda', Dexta Daps 'Call Me If', Kranium 'Through The Window', and Busy Signal 'Stay So' to name a few.

He has released the visuals for the single and has started his promotions. 'Money Call' speaks to poverty and the will power to rise above adversity and create change. The single is immensely powerful and showcases the artiste's lyrical prowess.
He said, "This song acts as a motivation for both genders who are facing financial difficulties, especially in these uncertain times. We must self-motivate, rise, and change our mindset towards life without playing the victim role. We can change our situation".
'Money Call' has received a great reception from fans in Jamaica, the wider Caribbean and, the United Kingdom. "When people hear the song, they love and appreciate the composition and the play on words. Many find it relatable and believe like me, that it has great potential to dominate. The media houses that I have done so far believe this is a hit as well," added Nvasion.
The artiste who reigns from West Kingston has been fast rising since his appearance on BBC1xtra. Seani B praises Nvasion saying, "I stay connected with most young artiste I've worked with whilst in Jamaica but I have a different vibe with Nvasion he is humble and respects the industry, I look forward to his lasting success". The 'Money Call' artiste has since received underground and mainstream airplay locally and internationally.
Nvasion is working with Pantason, Armzhouse Records, TipGod Music, Droptop Records, Don Michael, and his management team The Estate Entertainment. He can be followed on Instagram, Facebook, and Twitter @Nvasion_music.