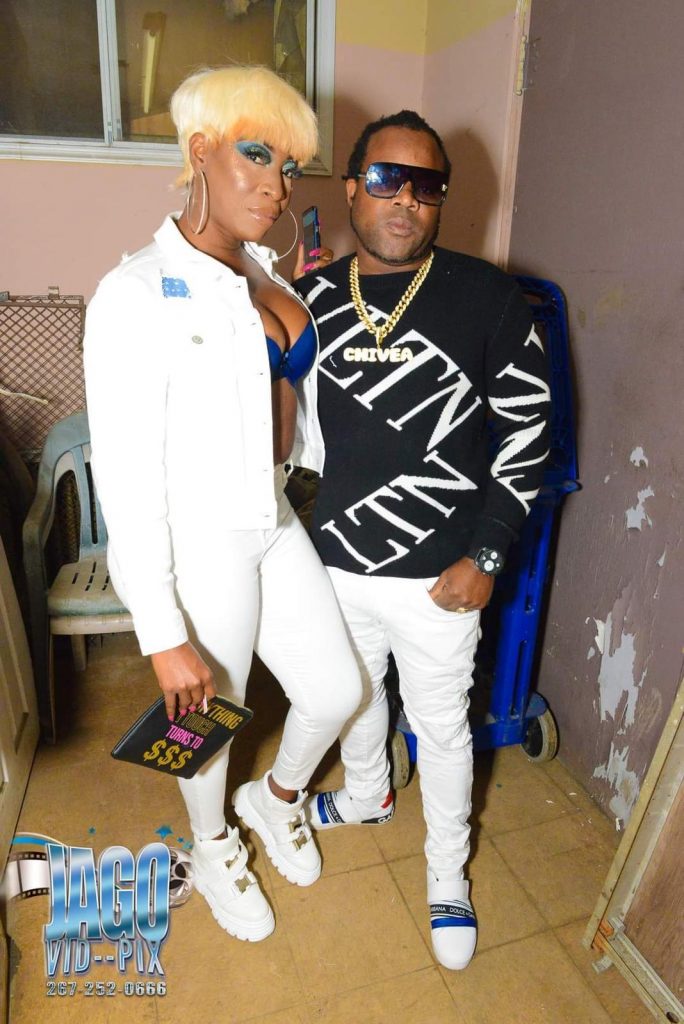 Dancehall artiste Macka Diamond has teamed up with Philadelphia-based dancehall deejay Chivea for a dancehall banger dubbed 'Back It Up'.

"The song was recorded a few weeks ago, then I shot my part of the video in Jamaica and he did his part in the US. I recently came to do a promotion and we ended up linking up and ting. Based on the great feedback to the video which was released officially on Friday October , we may do other songs together," Macka Diamond said. 

The single, 'Back It Up', was released officially on the Rashriddimz label in September.

Macka Diamond got embroiled in a bit of dancehall intrigue recently when it emerged that there were revealing pictures online with both Macka Diamond and Chivea that were exposed recently by a social media blogger.

"Chivea and I are just business associates, nothing more, we are doing music. It's sad that unscrupulous persons would cut and paste us together to cause unnecessary mischief," Chivea explained.

The brouhaha over the photos has inspired Macka Diamond to create an account on the controversial OnlyFans website which will be entirely focused on promoting her music and expanding her market.

"Some people are claiming that there is a sex tape out there with me. But any sex tape out there will be released exclusively on my OnlyFans page," Macka Diamond said.

Despite the stigma associated with OnlyFans, Macka Diamond said it is a viable medium to promote her music and brand.
"First of all, it is not a porn site. Individuals who utilise OnlyFans decide how extreme they want to get. In doing my research, I realised the platform provided an avenue for persons within the music industry, locally and internationally, like Cardi B and Safaree, and especially in these times, to earn during the COVID-19 with exclusive content, and I have exclusive content," she said.
Macka Diamond explained that her exclusive content is not sexually explicit regardless of what persons may believe, based on recent rumours.
"It is a place to sell our product, that is music, and it is moving in a direction where a lot of artistes will need to get with it soon," Macka Diamond said.