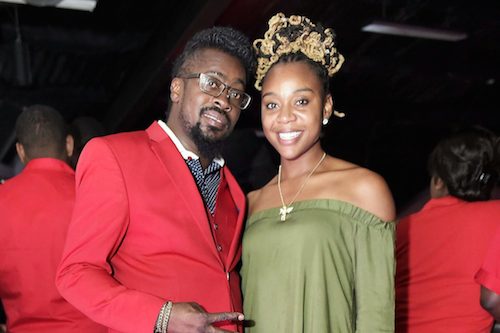 Dancehall veteran Beenie Man has confirmed that he split with his partner Krystal Tomlinson, who is the mother of his last child Xiah, in a casual video posted to Instagram and Twitter today. The entertainer has come in for condemnation from his fans about 'the cavalier manner' in which he made the announcement.
In a one-minute video post on Twitter, made shortly before 2:00 pm today, which he later reposted on Instagram, Beenie, who appeared to be telling a story to four men in a room, suddenly, though hesitantly, changed gear and began to explain why the five-year-old relationship had come to an end.
"Before wi guh pon da topic deh, serious talk deh bout dis. People – oh God," he said as he let out a sigh. "How wi a guh duh dis now? Yeh, Krystal Tomlinson an Moses Davis, is – yeh. OK, we are apart," he said, apparently building up more courage.
"It is not because a any bad vibes or any disrespect. Its jut people grow apart and, yeh life change…yah. Yeh, suh me free, single, disengaged; she, free and single and ready to engage. Blessings," he said before adding: "Anyway," and then casually turning back to his friends to continue sharing the story he was telling, apparently about US President Donald Trump.
She wrote: "Five Years and folding. Part of growth is knowing when things have come to an end. Knowing not to force it. Knowing to let it be. Leaving while there is love and not waiting until it is dry, empty and full of animosity. Knowing to choose peace and trusting that all things work together for our good. I've remained silent for a while on this question not to keep a secret but to get clear, certain and centred. I am clear. I am certain. I am centred. This chapter on love, written with love, is closed."