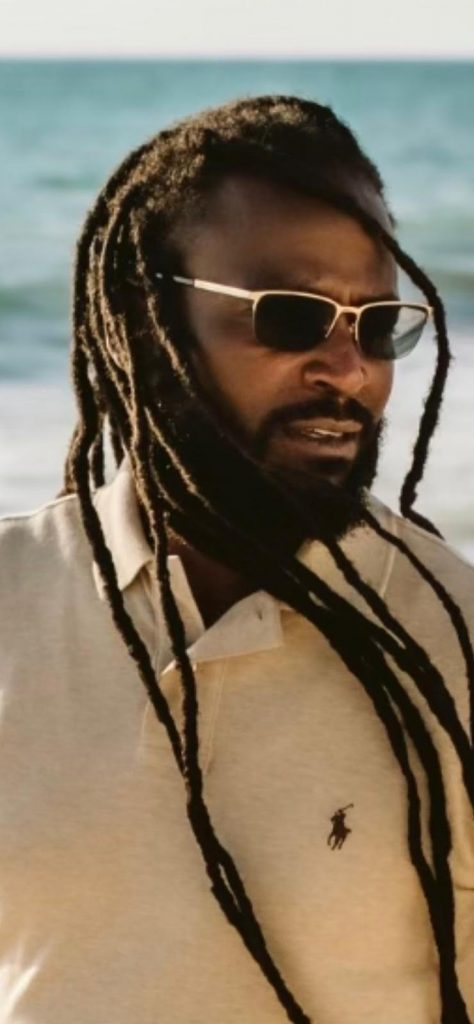 Genre-bending artise Elbizzle Tha Flame Spitta has teamed up with incendiary firebrand artiste Sizzla for drop "Power of She" , a powerful song that will deliver a magnetic soundscape that will change the music scene forever.
Elbizzle Tha Flame Spitta is an exemplary genre-defying singer-songwriter who continues to encapsulate audiences with unique blends of Soul, Hip Hop, and Reggae fusions. He is soaring to success using his incredible artistry to imbibe his records with powerful imagery, intricately curated rhythms, and soul-stirring vocals.

Through electrifying fusions, Elbizzle Tha Flame Spitta's records exude an incomparable energy which is reflected through his new record. "Power of She" (https://open.spotify.com/artist/0TGlq3i2UjwnlsweeGxac4) was released a week into Black History Month and features a striking collaboration between the artist and Sizzla Kalonji, who helped to push the Narrative.

A refreshing composition that blends an innovative and energetic mix of tunes, "Power of She" depicts the sheer range, diverse style, and dynamism that the artist's music encompasses.

"Power Of She" (https://open.spotify.com/artist/0TGlq3i2UjwnlsweeGxac4) is emblematic of the artist's unique range, powerful vocals, and infectious rhythmic style, delivering a sound that is unapologetically his own.
Hoping to inspire and motivate audiences, the talented artist aims to continue bending the Reggae genre and reveal his thought-provoking, electric style for audiences to appreciate.

"It is a sign to me that I was meant to do this whenever I see someone's reaction to my music this song in particular, people are enthralled with my strong voice," says the artist regarding his new music.

Encouraged to leave his mark in the industry, the eclectic artist aims to prove to audiences that he, too, belongs in the conversation about those who 'took it the distance.'
Moreover, simply the fact that the artist's son is the producer behind most of his tracks empowers him to craft new music.

Stream "Power of She" and discover Elbizzle Tha Flame Spitta's ingenious world of art! Follow the artist on Instagram and Twitter for updates on new music and reach out to the artist through email for interviews, reviews, and/or collaborations.

CONTACT
Humphries Music LLCName: Elbizzle Tha Flame SpittaEmail: william@humphriesmusic.comPhone: (888)829-6236 (tel:(888)829-6236)

LINKS
Instagram: https://www.instagram.com/therealflamespitta (https://www.instagram.com/therealflamespitta)

Twitter:
https://twitter.com/realflamespitta (https://twitter.com/realflamespitta)

YouTube:
https://www.youtube.com/@therealflamespitta (https://www.youtube.com/@therealflamespitta)

Spotify:
https://open.spotify.com/artist/0TGlq3i2UjwnlsweeGxac4 (https://open.spotify.com/artist/0TGlq3i2UjwnlsweeGxac4)