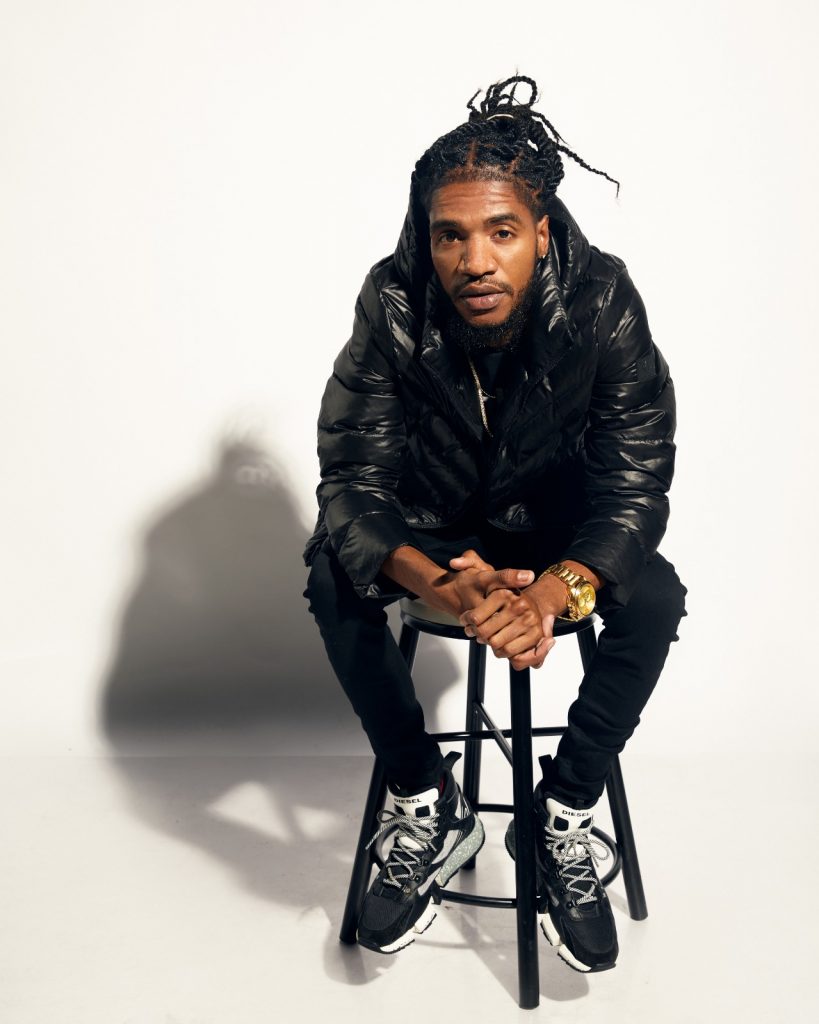 Recently labelled as the industry's best kept secret, Akino "Dirtfree" is winning over fans with a new track, a lyrical masterpiece titled "Loose Ball" that combines traditional dancehall energy with a hip hop flair.
This song, released on the Program Over Everything Music over a week ago, is accompanied by a high energy video, which was shot and directed by Shane Creative, one of Jamaica's most sought after cinematographers. The video features the double-jointed talents of the flexible Dancing Rebel (formally of Team Spice).
The 'Loose Ball" track depicts the ethos of Akino's own G-code where he drops hard-hitting bars on a stripped down grimy dancehall beat that reflect the grit and edge that defines daily life in the ghetto. The song is already generating international attention and has found traction in the streets and is now a fixture on local mixtapes.
The multi-hyphenated entertainer, known for his immaculate style and risky lyrics, is one of a new vanguard of acts that appeal to a young audience of cultural innovators, and he shares his fan base equally with both men and women. He hopes that 'Loose Ball' will become a fan favourite.
"The feedback has been incredible so far, the video has over 30,000 views and it's just been out one week," he said.
After making his debut with his EP, 'Artificial Silence' in December 2017 to rave reviews from dancehall fans and critics alike, Akino has worked hard to fine-tune his craft and image. He inked a recording deal with the US based label, Program Over Everything Music, (P.O.E.M.) who are invested in helping him to become the next generational star in dancehall.
During the first quarter of 2021, Akino "Dirtfree" has worked strategically on collaborative marketing efforts at an international level. He has also focused on upscaling his brand penetration with the assistance of a focused marketing team. Industry experts and tastemakers expect great things from this US-based star who vows to not disappoint.
Born Norman Clarke (June 28, 1990) at the Victoria Jubilee Hospital in Kingston, he grew up in an area bordering one of the city's most infamous neighborhoods, Tivoli Gardens. He spent his formative years in the rough neighbourhood of Pink Lane in Denham Town where he attended St. Anne's Primary school and Tivoli Gardens High school.
"It was always in me to be an artiste, but I just never had the guts to pursue my dream. but the older I got, I started to take it serious, it just felt like my calling, and when I saw Chronixx and Alkaline ah push out, it inspired me to do the same," he said.
He is known for club-bangers such as 'Head and Shoulder' on Numbers Don't Lie rhythm, and 'Mama Mi Queen'.
He will be releasing a new track . 'Out and Clean', with Grammy nominated Producer and artist Dane Ray which will drop in mid-July with high level complimentary visuals.
The future is so bright for Akino Dirtfree, he has to wear shades.